Hotel Jutlandia
with a view of the harbor and the blue waves of the Kattegat

Hotel Jutlandia
with a view of the harbor and the blue waves of the Kattegat

Hotel Jutlandia
with a view of the harbor and the blue waves of the Kattegat

Hotel Jutlandia
with a view of the harbor and the blue waves of the Kattegat

Hotel Jutlandia

Hotel Jutlandia

Hotel Jutlandia

Hotel Jutlandia
Welcome to Hotel Jutlandia with a view of the harbor and the blue waves of the Kattegat
Hotel Jutlandia in Frederikshavn is a landmark that you cannot help but notice when you sail to and from the busy port on the ferries to Gothenburg, Oslo and Læsø.
The hotel is close to everything: the ferries, the railway station and the many shops, and there is an unobstructed view of the vibrant life on the harbor and not least the blue waves of the Kattegat.
Hotel Jutlandia has 104 rooms of all sizes and categories.
- from Economy rooms of 18m2, for the price conscious, to the Suite where you can enjoy 63m2 as well as two beautiful marble bathrooms and a Jacuzzi
The same for all rooms is that there is free WIFI and coffee/tea available. Also remember that as a guest you have free access to Fitness Jutlandia.
Charging socket for electric car
The hotel's cozy lobby invites you to conviviality, conversations and relaxing breaks.
We serve a selection of coffee, cold drinks and snacks around the clock.
Regardless of whether you are a guest at the hotel or just passing by, you are most welcome.
There is also a meeting room in the lobby which is freely available.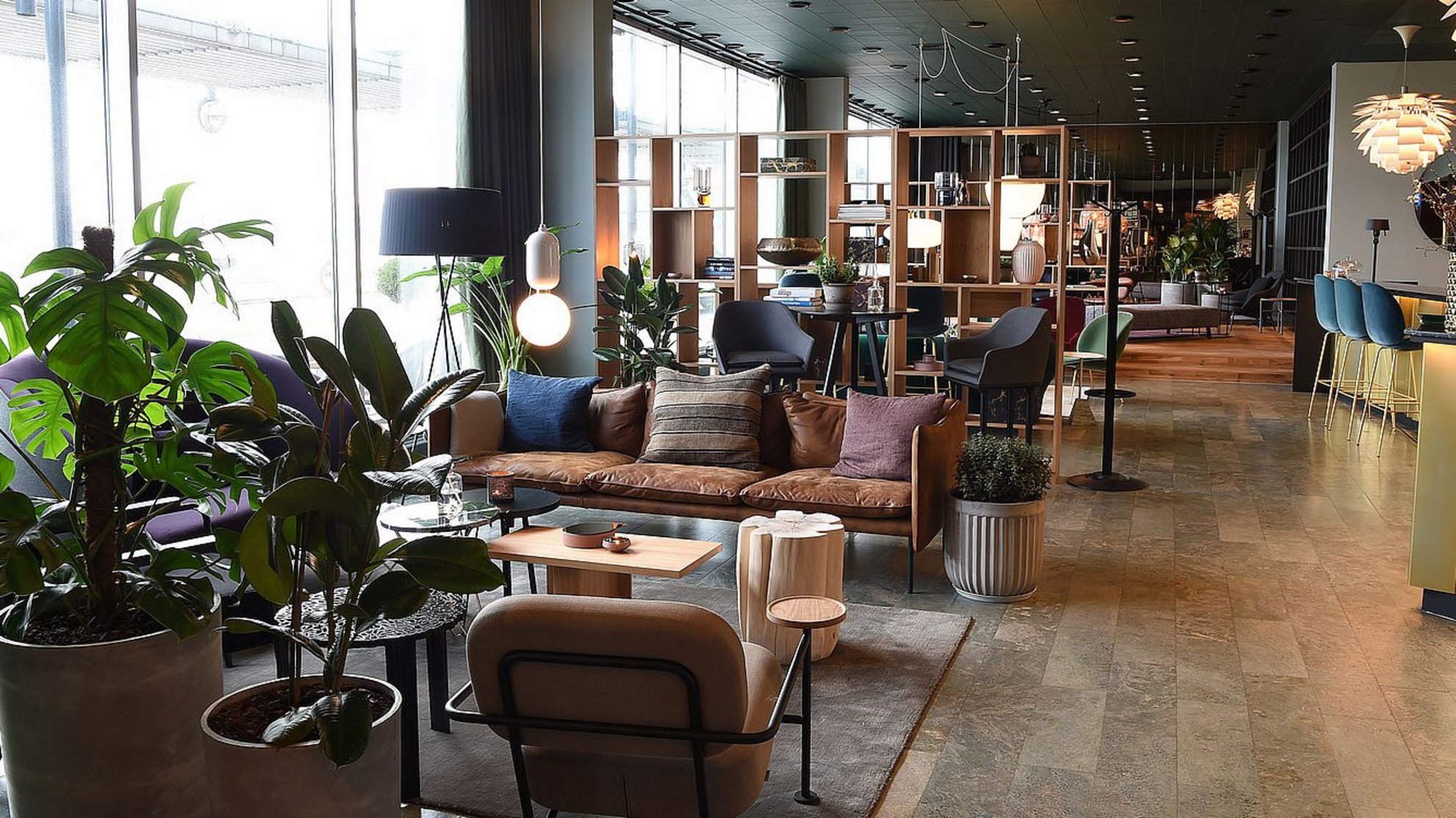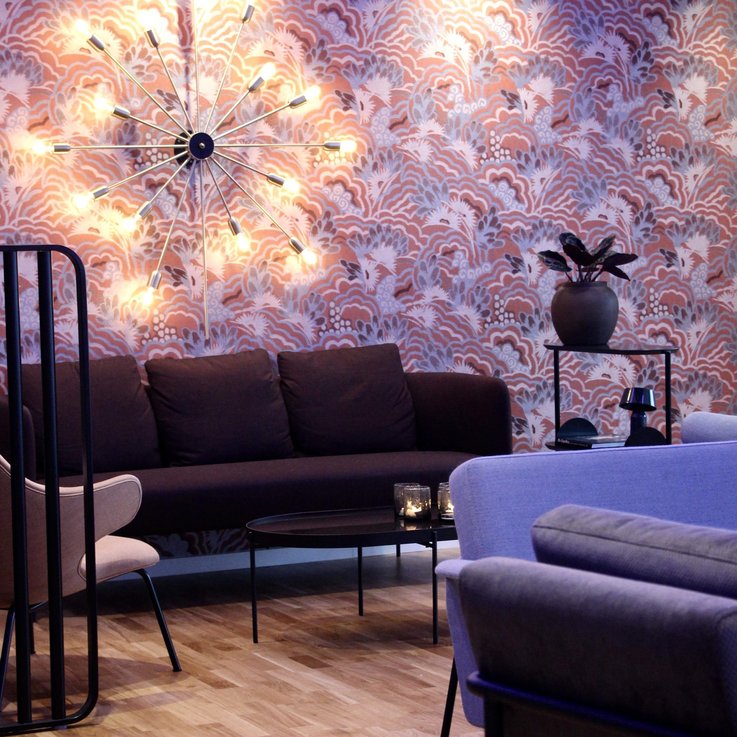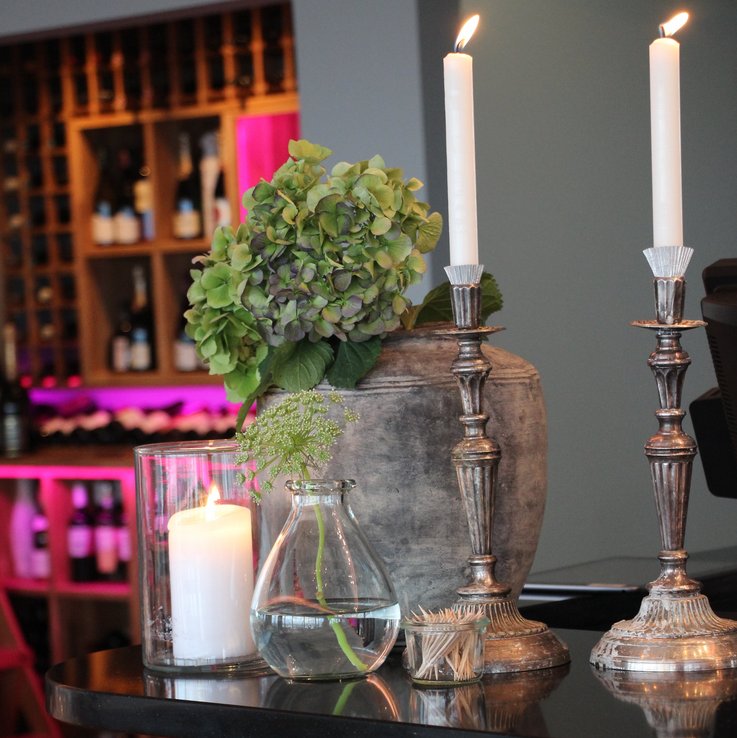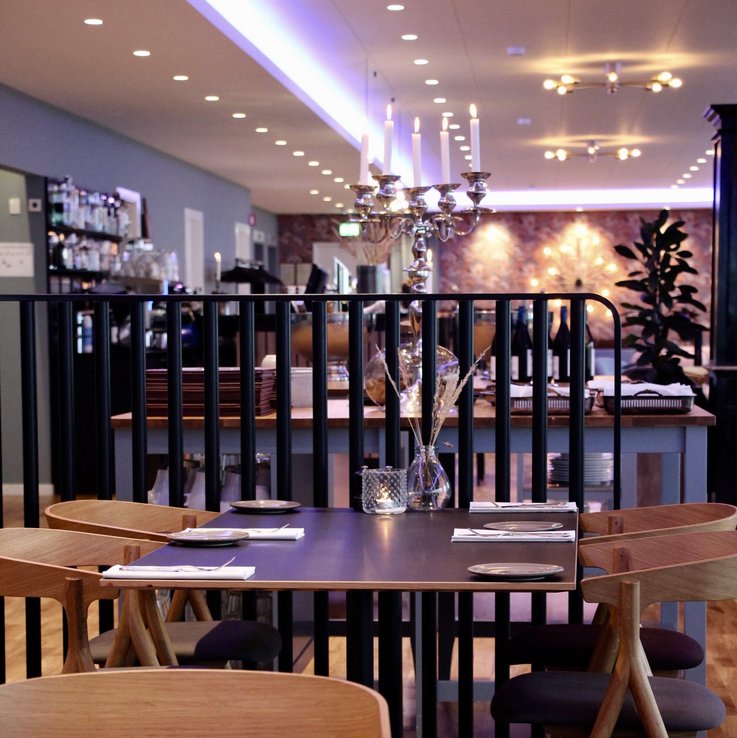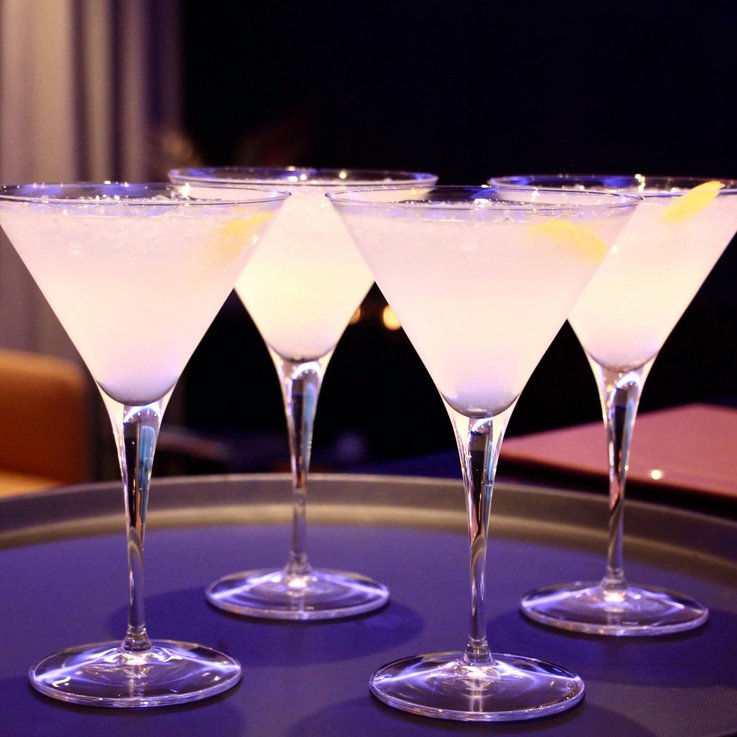 At the top of the hotel is our restaurant STED1
Here you can experience a magnificent view of the harbor front, while you enjoy a good tasting experience in warm surroundings. We are in favor of freedom of choice and quality, and we are very much looking forward to seeing you in the restaurant.
Open every day for breakfast between 06.30 - 10.00.
The restaurant is also open Wednesday to Saturday from 17.00.
Are you going by ferry from Frederikshavn and do you need a place to park your car?
Hotel Jutlandia is located by the ferry port in Frederikshavn, and offers parking in the hotel's garage. From here you are only a few minutes' walk from the ferry to Gothenburg, Oslo or Læsø.
The garage is locked every night so that your car stays in safe surroundings while you are away.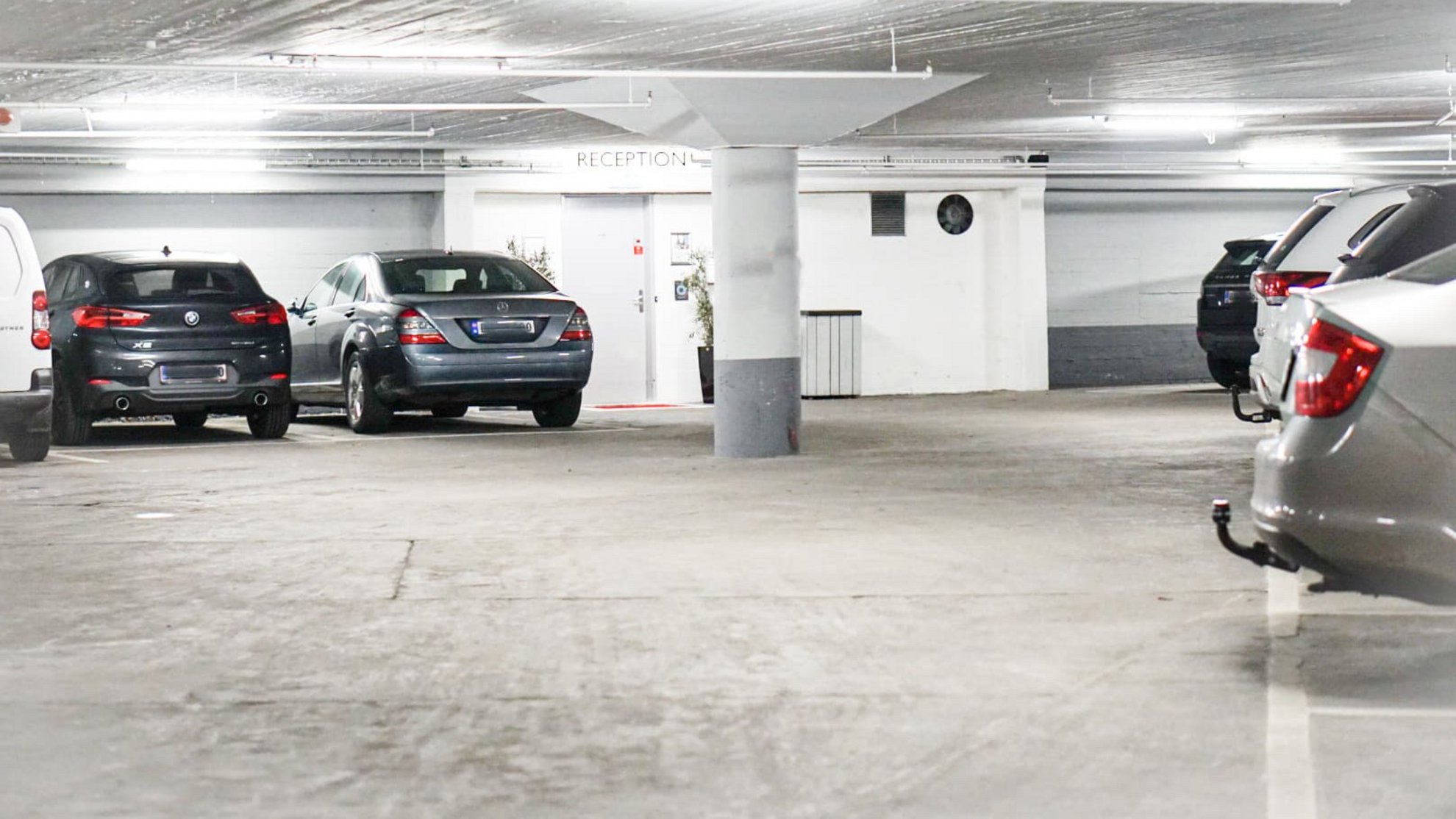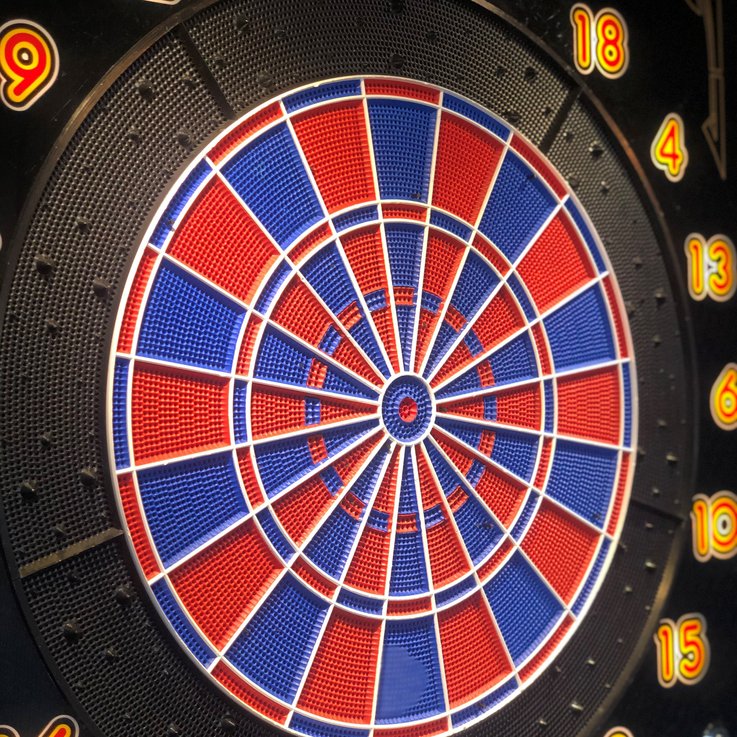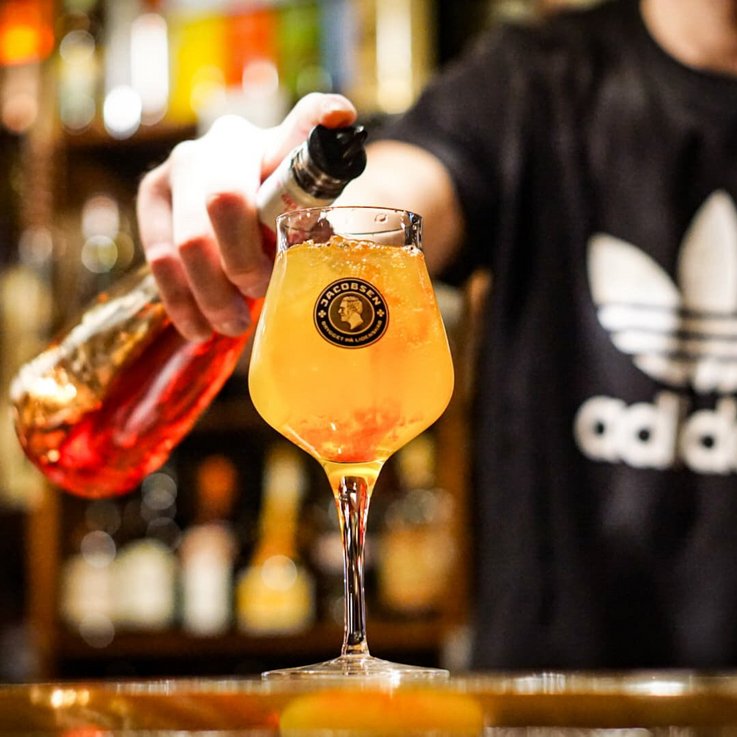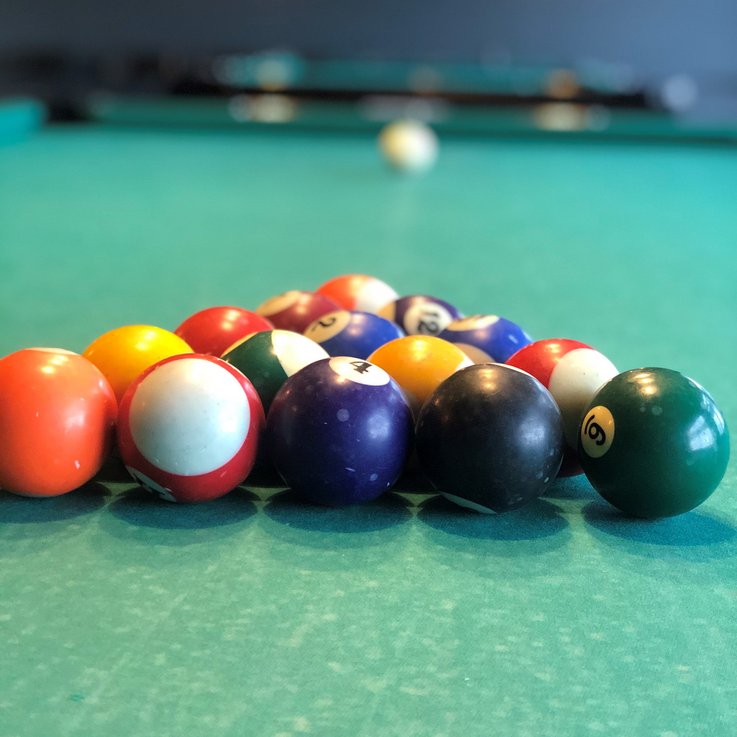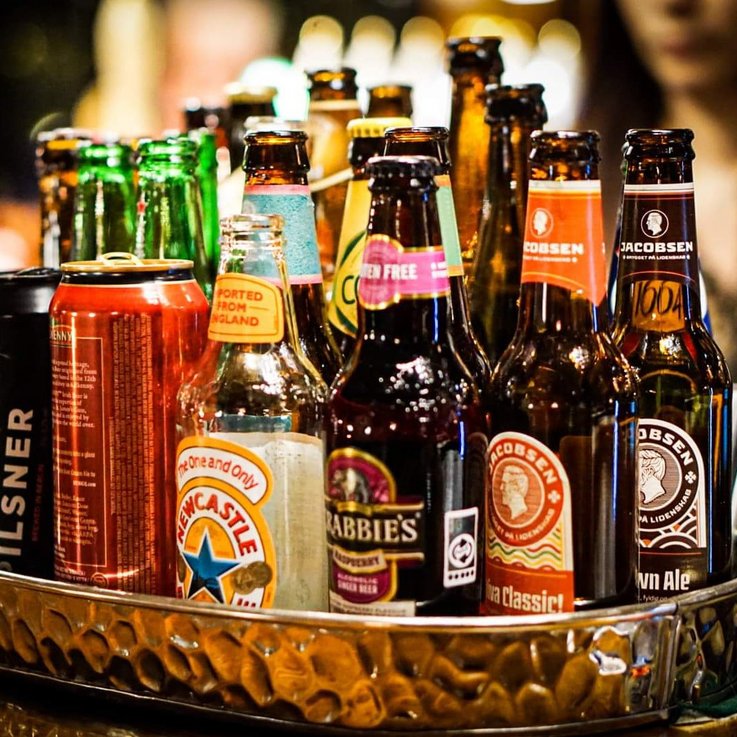 Welcome to the cozy and homely atmosphere in the Bull bar
There is always a good reason to visit Bull. Whether you come to play pool, table football, shuffleboard, enjoy a cold draft beer or simply to meet friends, you feel at home at Bull.
When the sun starts to warm you can even enjoy your drink on the large, beautiful terrace with lots of good space.
SEE YOU LATER!